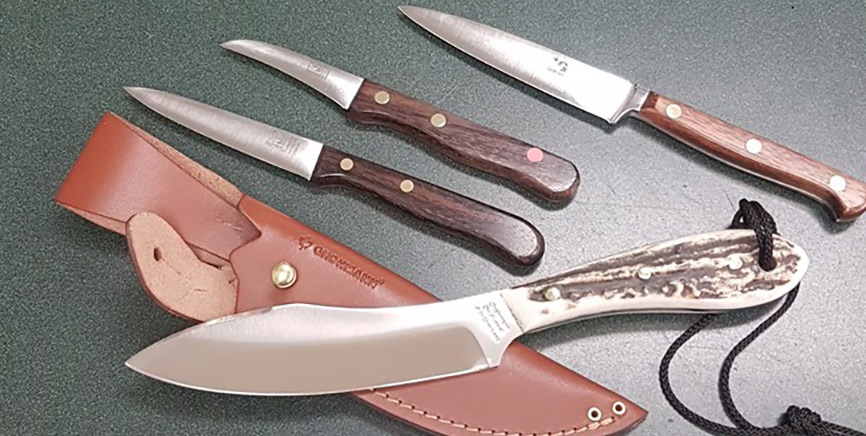 Handcrafted Grohmann Knives are recognized around the world for their beauty, balance and quality. They have won more than 25 international honours including a display at the New York's prestigious Museum of Modern Art.
Every knives a masterpiece.
Grohmann Knives, used by hunters and chefs for over 45 years and still going strong.
Grohmann Knives: Free Factory Tours of the Factory Outlet. Call or visit for details.
Visit Grohmann Knives.